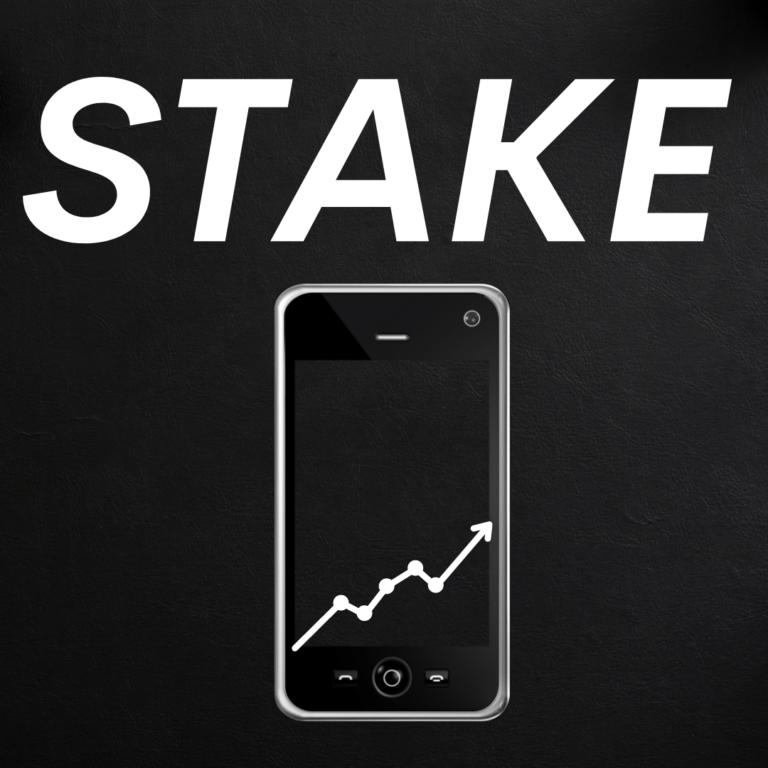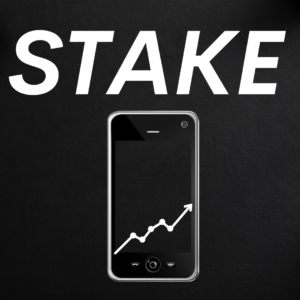 When it comes to investing there's more choice out there than ever before. For UK investors looking to buy a share of the US market, Stake offers a breadth of opportunities to invest in US stocks and ETFs commission-free.
In just a few clicks, you can open a US brokerage account and start executing trades.
Use my Stake investing review to learn how you can start trading in the US markets with one simple and easy-to-use app.
Pros
Access to 6000+ US stocks and ETFs

Fractional shares available

No commission on trades

Free account available

Easy-to-use trading app
Cons
Cannot buy UK shares

ISA and SIPP accounts are not available

Limited customer service
Stake Investing Features
Account types: General Investment Account (GIA)
FSCS coverage: Yes
Regulation: FCA
Monthly fee: No fee for the standard plan and $9 a month for the premium plan
Products: US stocks and ETFs
Commission: $0 per trade
Minimum deposit: £50
Base currency: USD
Rewards: Stake free share
Additional features: Full company financials, analyst ratings and price targets available

What is Stake?
Founded in Sydney, Australia, Stake launched with the mission to break down barriers and open up investment opportunities in the US to people all over the world. In February 2020, Stake made commission-free trades on US stocks and ETFs available to UK investors.
Currently, the Stake app offers new and seasoned investors the largest range of US stocks and ETFs compared to any other platform. While Stake does not offer UK shares, it can benefit investors looking to buy specific American-listed companies and ETFs that are unavailable on other platforms.
Trusted by over 450,000 customers worldwide, you can start trading with an easy-to-use interface and a free account by depositing £50 into your account.
How do you buy shares on Stake?
The Stake app uses open banking technology to securely connect to your bank account, enabling users to deposit and withdraw money in just a few clicks. When you deposit money, your funds are converted into USD with an FX transaction fee. You can invest in over 6000 US stocks and ETFs, and transactions are processed in a matter of seconds. Plus, for premium users, there's no need to wait for unsettled funds to clear before you place a new trade.
Keep in mind that US trading hours (2:00 pm to 9:00 pm UK time) are used and if you place a trade, it will not be executed until the US market opens.
To buy a share on Stake you can place the following order types:
Limit: A buy or sell order where if a stock reaches a specified price, the trade is executed.
Market: This order is executed at the best available price at the time of the trade.
Stop: Stop orders specify a buy or sell price that is used to limit losses or take profits.
Users can access investment ideas and research from analyst ratings, price targets and company financials available on the platform.
Stake fees
Stake offers an unlimited commission-free trading experience that is hard to beat. You can get started with a free account, buy fractional shares and you're only charged on funding or withdrawals. As accounts are in USD, you can expect to pay a 0.5% FX conversion fee when you deposit or withdraw money from your account with a minimum charge of $2. The minimum withdrawal amount is $10.
There are no inactivity fees and no monthly account fees for the standard plan. Users who opt for the premium plan can expect to pay an additional $9 a month. Currently, the premium plan offers extensive company financials and analyst ratings which could benefit more experienced traders. You can choose to upgrade or downgrade your plan at any time.
Transfers from another broker are free. Share transfers out to another broker are charged at a minimum of $200 per account depending on the number of positions. To read more about Stake's fees and pricing, you'll find a full list on their site.
How does Stake compare to competitors?
As a UK investor, you might be wondering how Stake measures up to the competition. Stake's largest competitors in the UK are Trading 212, Etoro, and Freetrade.
While both offer US stocks and ETFs to customers, Stake's offerings are far more extensive, giving you a broader potential to diversify your holdings in the US market. It also provides research offerings that are a great resource for staying up to date with US market activities.
Users can opt for the premium plan to gain access to wider analysis.
Where Stake fall short is the lack of a tax-efficient account such as an ISA. This is where Trading 212 and Freetrade both have the advantage.
With Stake, your gains could be subject to capital gains tax.
Is Stake good for investing?
In a competitive landscape, Stake offers a seamless and modern app experience that can benefit both new and seasoned investors. With an impressive range of US stocks and ETFs, investors can access investments unavailable on most other platforms, at no extra cost.
Fractional shares are available, which can benefit users with smaller amounts to invest. Experienced investors can take advantage of the premium features of Stake Black.
Final Thoughts
Stake's mission to offer US stocks and ETFs commission-free gives UK investors the opportunity to buy particular US shares unavailable on other investment apps or platforms for a very small price. With a low minimum deposit and a free account to get started, Stake can benefit all investors looking to grow an investment portfolio.
Sign up today using my referral link! If you fund your account within 24 hours, you'll be eligible to receive Stake free share worth up to $150.
It takes just a few minutes to get started.
FAQs
Is it safe to invest with Stake?
Stake partners with the US broker DriveWealth who are regulated by FINRA (Financial Industry Regulatory Authority) and is a member of SIPC. In the UK, Stake is regulated by the FCA and your money is protected under FSCS for up to £85,000.