If you're reading this article, you have probably heard about the famous US trading platform Webull and want to know if it's available in the UK. This top-notch investing app offers commission-free trading on shares, ETFs, bonds, options, and more! Also, it has been sweeping award after award, and over 13 million users use it. It's easy to see why it's caught the eye of many UK investors.
Without further ado, here's the answer to your pressing question: Webull launched in the UK in July 2023 via the subsidiary Webull Securities (UK) Ltd, thereby offering a Webull UK app to UK citizens.
In this article, we will uncover the conditions in which Webull launched its app in the UK (spoiler alert: it greatly differs from the US version), the plans for the future, and possible alternatives you might be interested in to invest commission-free.
Is Webull Available in the UK?
Yes, Webull is available in the UK under the subsidiary "Webull Securities (UK) Ltd" (FRN: 961286). The official launch occurred on the 12th of July, 2023. It follows other popular US trading apps that also launched in the UK, such as Robinhood, and Public.com.
Previously, Webull was only available in Australia, Hong Kong, Japan, Singapore, South Africa, and the United States. After obtaining its official authorization from the Financial Conduct Authority (FCA) in October 2022, Webull UK has diligently assembled a locally experienced team over the next six months.
This famous trading app won multiple awards, such as "Best Brokerage App" at the 2022 Benzinga's Global Fintech Awards and "Best Options Trading Platform" at the Finder Stock Trading Platform Awards.
Are UK App Conditions the Same as the US Version?
While we hate to be the bearer of bad news, we must be frank. No, the conditions are not the same as the US Webull app. There are two key differences:
UK investors only have access to US stocks and fractional shares. In other countries, there is access to ETFs, options, and over-the-counter (OTC) securities.
It charges a commission of 2.5 basis points per trade. This is much different from the commission-free operation in the US.
However, although initially, the platform only offers U.S.-listed securities, plans are already in the pipeline to swiftly extend its services, introducing new global investment opportunities.
Before we explore alternatives, let's dive into Webull's UK referral program.
Webull Free Stock UK Referral Program: Sign Up Bonus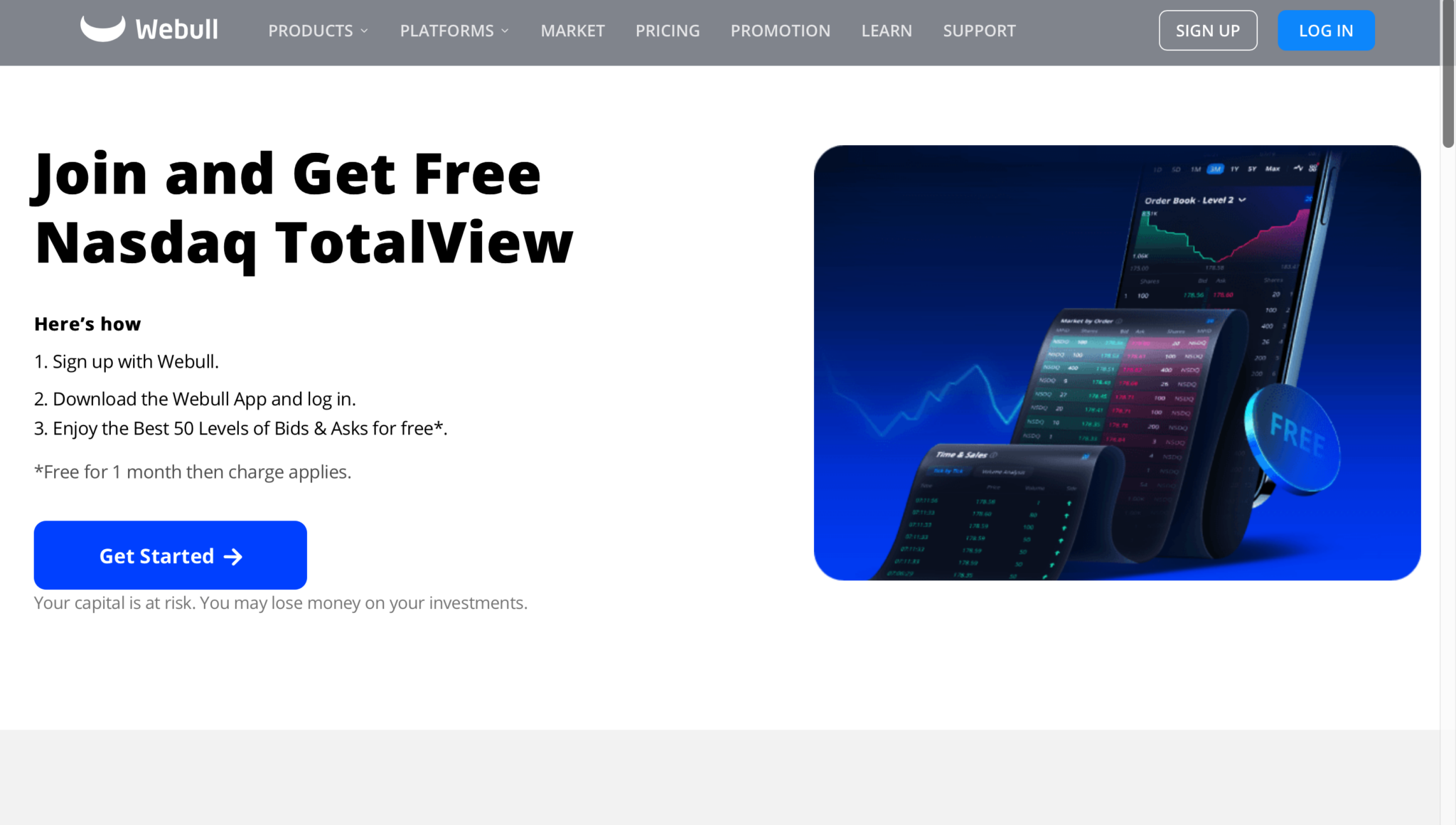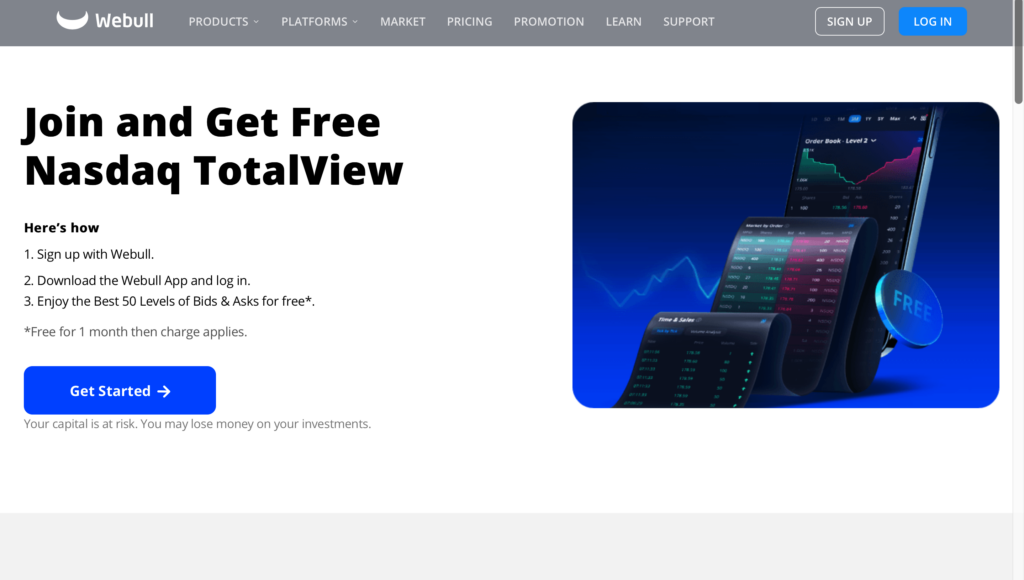 Webull recently changed their promotion and they no longer offer free shares upon signup.
Currently, Webull UK offers the following bonus for new UK users:
90 days of commission-free trading for the US market.
Receive a complimentary 1-month subscription to Level 2 Advance (NASDAQ TotalView) from the sign-up day. *Free for one month, then charge applies.
Additionally, once your account is open, you can refer others to Webull, but the referrer rewards are capped at 10 referrals.
Now, if you're seeking an investment app that offers commission-free trading like the US version of Webull, we've got you covered! We elaborated a list for you! Here are our top picks for Webull UK alternatives.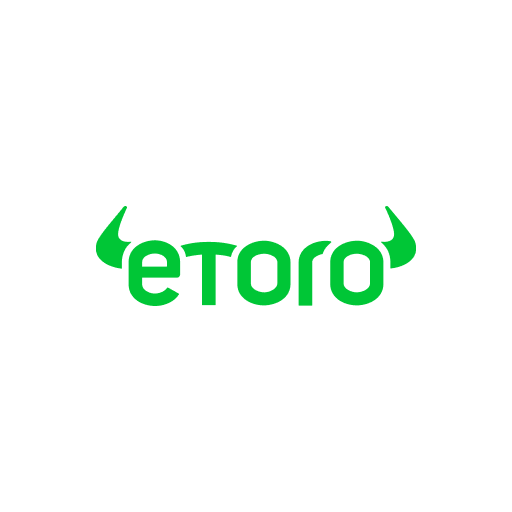 eToro in a nutshell
0% Commissions
(on stocks)
Products
Real Stocks, ETFs, Forex and CFDs on Stocks, ETFs, Cryptos and Commodities. Social Trading, Copy Portfolios.
Fees
0% commissions on stocks and ETFs (spreads apply)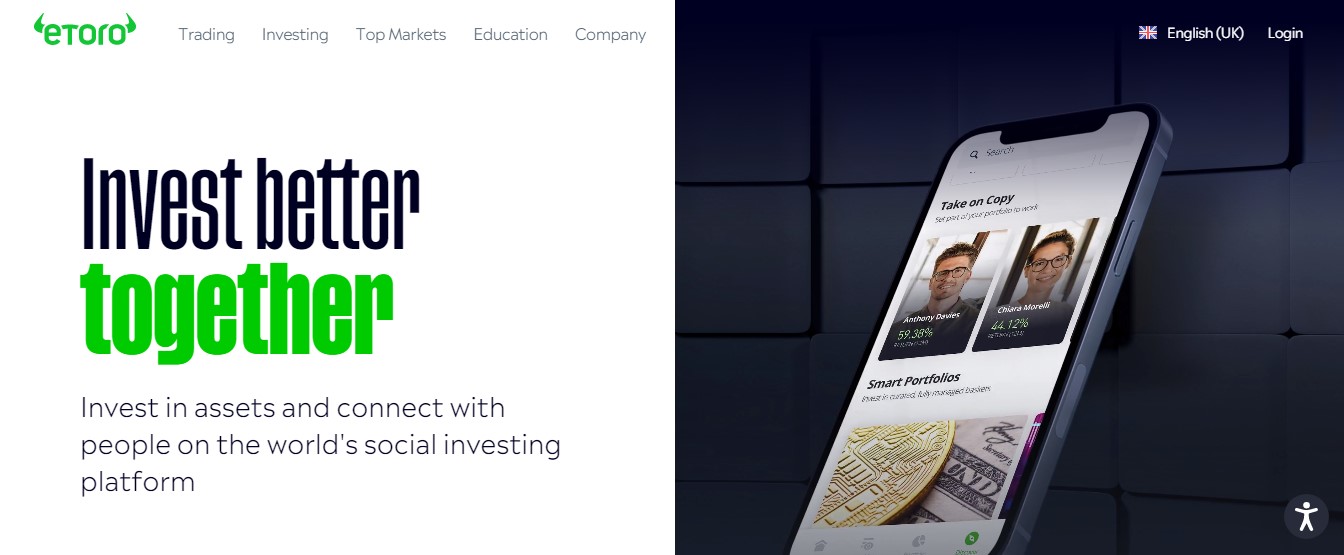 eToro is a close alternative to Webull with a twist. eToro allows users to invest commission-free, just like Webull in the US. It covers shares, ETFs, cryptocurrencies, and other financial products.
Not only is eToro an investment app, but it's also a social platform. Think of it as Twitter, but for people who love trading! You can chat, learn, and even follow the trades of top investors from around the world. Whether you're at your desk or on the move, you can stay connected with the eToro app available on IOS and Android.
eToro is pretty much available everywhere, especially in the UK and Europe. For a more in-depth view, you can check out my eToro review.
CFDs are complex instruments and come with a high risk of losing money rapidly due to leverage. 74% of retail investor accounts lose money when trading CFDs with this provider. You should consider whether you understand how CFDs work and whether you can afford to take the high risk of losing your money.
Final Thoughts
In conclusion, yes, the popular US trading platform, Webull, has now come to the UK. However, it's a bit different from the US version. For now, you can only trade US stocks and you'll have to pay a small fee per trade. But stay tuned because Webull UK is planning to offer even more soon.
On the other hand, we have eToro, a solid, no-cost trading option. eToro is unique because it's like a social media site and an investment app all in one. You can chat with other investors, learn new strategies, and make trades.
So, whether you're interested in the fresh, new Webull UK or the tried-and-true eToro, there's plenty of room for you in the investing world. Let's stay curious and keep exploring, because your money-making adventure is just getting started!