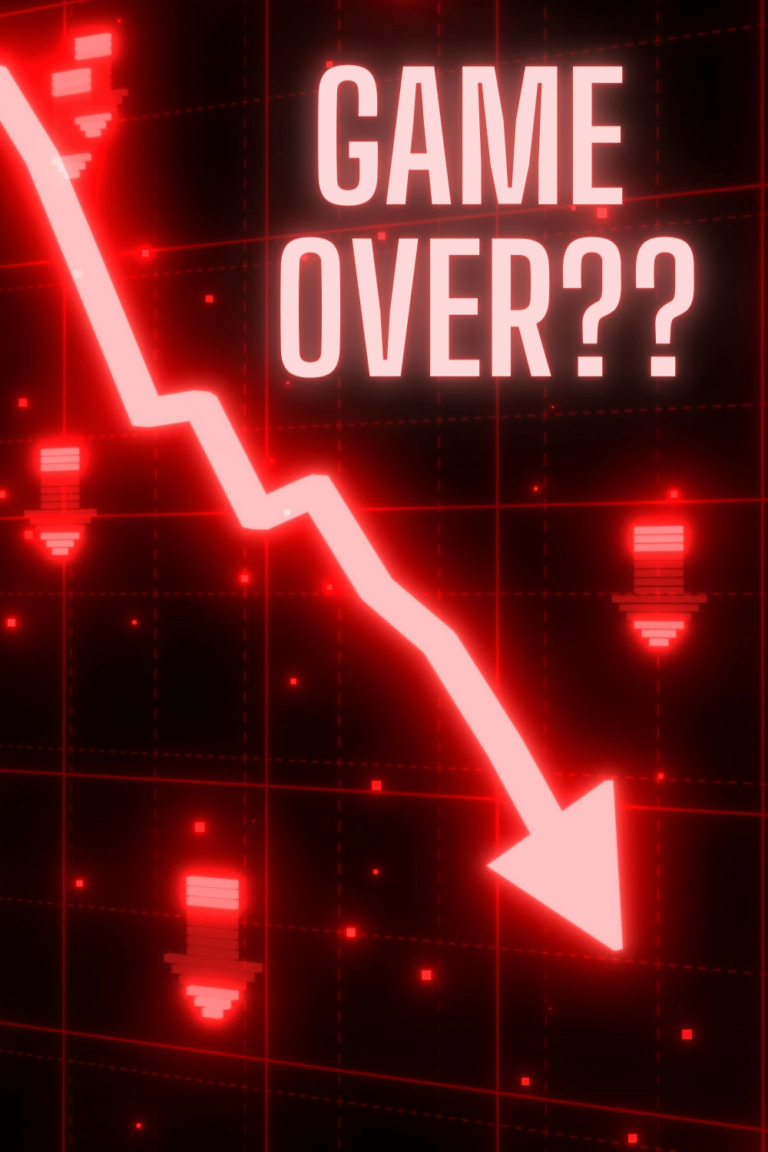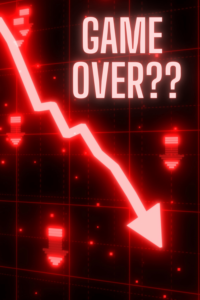 Crypto market crash? Is it Game Over?
Crypto has been in free fall lately, having lost over $600 trillion in aggregate market value since November.
The latest market crash can be attributed to the sell-off in US growth stocks and Russia's central bank weighing a nationwide ban on the use and mining of cryptocurrencies.
But what does this mean for crypto? Is this the end? Is the whole market going to zero?
Or does this provide those with a strong stomach and dry powder, the best opportunity to go sale shopping in the last twelve months?!
As Baron Rothschild, famously said:
"The time to buy when there is blood in the streets."
The 18th Century nobleman was referring to the stock market, I wonder if he would share the same conviction when it comes to today's crypto market crash.
On the one hand, the utility of some cryptocurrencies is undeniable. Permissionless, easy to transact in and a hedge against inflation.
On the other, it is a nascent asset class rife with speculation. Fugazi, fairy dust – not backed by anything, not classed as an income-generating asset and unwelcome by governments worldwide.
Taking this all into consideration, I believe the current crypto market crash provides an asymmetric risk-reward opportunity for those with a long term investment horizon. And for those true believers, that crypto could be the web 2.0 and will change the world for the better.
Asymmetric means:
Low chance of a high reward 

High chance of a low reward or a wipeout.
So a bet, basically. If you are prepared to have a punt on crypto now could be the time…
But don't forget it could still go a lot lower or to zero. So any money you invest you have to be 100% prepared to lose. End of.
Crypto will never be more than 1-3% of my investment portfolio.
And you should always ensure you have an emergency fund before you even consider investing in any riskier assets, stocks included. 
What crypto am I buying?
Here is one cryptocurrency I'm taking a punt on:
What I like about Nano is it's the closest thing to "perfect currency" it's:
Feeless – it doesn't cost anything to send nano which makes it unique amongst. Especially when you consider the high transaction costs associated with old-timers such as Etherium (ETH) and Bitcoin (BTC). 
Instant – with a median transaction time of less than one second.
Fixed Supply – 133 Million Nano (Ӿ) which there will never be any more Nano created, so governments can't print more.
Eco-Friendly -without relying on mining, printing or minting, nano is a sustainable solution to money.
"We built nano to simply be the most efficient currency the world has seen."
Colin LeMahieu, Founder & Director of the Nano Foundation
Price as at 22 January 2022:  1 XNO = $2.16 
If Nano was to one day become a top ten cryptocurrency, let's say with a comparable market cap to Ripple today (XRP). That would be a potential upside from here of circa 100X. 
However, just as – if not more than likely – if the crypto market crash continues it could also go to zero.
You can find out more in my article, How to buy Nano crypto in the UK?.
MoneyGrower.co.uk does not offer financial advice. The information shared on this website is the opinion of the author and is for entertainment/information purposes only. Use of the information on this website is at your own risk. Past performance is no guarantee of future returns.