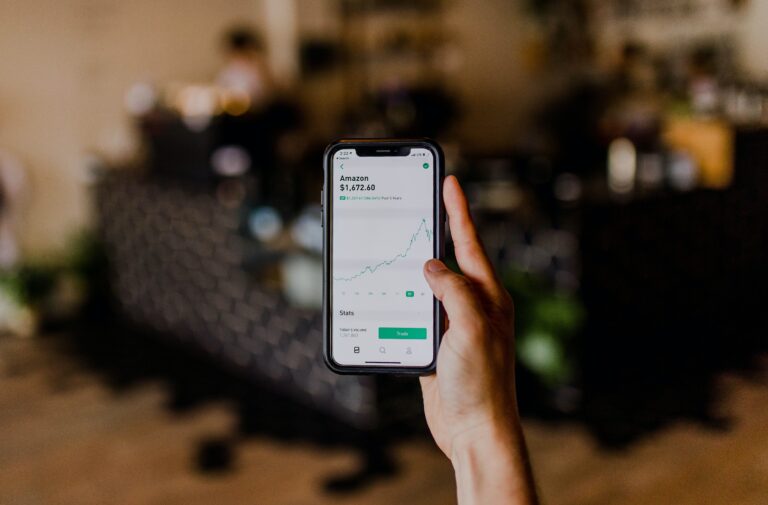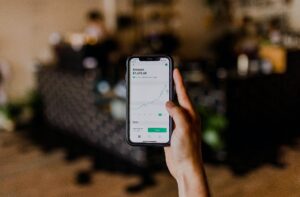 Many people want to start saving for their future by investing in stocks and shares but do not know where to start.
I remember when I first wanted to buy a stock in a company, I was completely lost as to where to begin.
There are so many posts out there on the internet but there is no real step by step guide on how to buy shares in your favourite companies. This post will help beginner investors by showing them exactly what to do to buy their very first stock.
Buying shares on the stock market is not as daunting as it used to be. Today, everything is online and you can start trading in stocks and shares within minutes.
The following is an easy step by step guide on how to buy shares on the stock market.
Step 1 – Find a Stockbroker
In order to buy and sell shares you need to sign up with a stock broker/investment platform. Most investing is done online these days and all the best stock broking platforms can be found online too.
There are a number of different websites you can use to buy stocks and shares. These are just a few: Hargreaves Lansdown, Youinvest, TD Direct Invest, III, Barclays Stockbrokers, iweb, Freetrade, Degiro.
If you are based in the UK my recommendation would be Freetrade for beginners, and if you are outside of the UK I would suggest Etoro.
If you are still unsure about which broker to choose, have a look at Lesson 5 – What Is The Best Online Stock Broker Share Dealing platform.
I have detailed the various criteria to look for in a broker and given details of various brokers available to the UK public.
Step 2 – Open An account with the Broker / Online Platform 
Once you find a broker, you need to sign up for it an this can be done online. The account opening process is really simple and straightforward. At your chosen stockbroker websites click on the Join button (different websites may have a different name). You will be prompted to provide personal and financial information. You'll have to give details such as your name, address and national insurance number. You may even be asked to provide copies of documents in order to prove your identification. This is basic KYC (Know Your Customer) stuff.
After inputting your personal details, you will need to choose a type of account. The different types of accounts are a Basic Account / Dealing Account, Stocks and Shares Investment Savings Account (ISA), Self Invested Personal Pension (SIPP) and a Spread Betting Account.
If you are in the UK always look to use your ISA allowance first, you can invest up to £20,000 in Stocks and Shares in the 2021/2022 tax year.
If you require help in choosing the account type or have any other questions surrounding the account opening process, have a read of Lesson 4: How To Open A Stocks And Shares Account.
Once you provide the details and choose an account you're ready to go. You are ready to start investing on the stock exchange.
Step 3 – Fund Your Account
You will need to put money into your account that will use to buy shares in the companies you want. This is straightforward and you can do so by either a bank transfer or paying into the account via your card.
Most online brokers will also allow you to set up regular bank transfers. Making regularly scheduled transfers and purchases into your share trading account is one of the best ways to invest, especially when starting out.
On the other hand, if you are transferring an account from another stockbroker, this can usually be done online as well. Some brokers will charge a fee for transferring out, so be sure to check on that beforehand. Depending on the company you are transferring into, you may be able to deal with a transfer specialist, even with an online account. They will help to make sure the transition is smooth and that all transfers are taking place.
Step 4 – Choose Which Asset Class To Invest In
Most brokers and investment platforms let you choose from a number of different asset classes.You can essentially invest in the following asset classes:
Stocks and Shares: Also known as equities. This gives you a partial ownership stake in a company. So if the company you invest in makes money, you essentially make money too. You can invest in shares of any publicly listed company. Some famous names are Apple, Amazon, BT, Coca Cola, Kellogs, Netflix, Nike, Starbucks, Sky, Tesla and Unilever.
Bonds: These are akin to loan notes and you collect a fixed rate of interest on your investment.
Funds: By investing in a fund, you let a professional pick a number of stocks for you and they charge a fee in return. Each fund has a unit price which is equal to the net asset value of the fund i.e. the price of all stocks held by the fund.


Funds are good for people who need that extra bit of help. Some Popular funds are Fundmsith Equity Income, Lindsell Train Global Equity fund and SDL Buffettology fund.




With certain platforms like Hargreaves Lansdown, you can buy and sell units in the fund for no dealing fee.
Investment Trusts Are similar to funds mentioned above in that a professional picks a number of stocks for you. But in this case, the investment trust is traded on the stock exchange like any other company. The Investment trust has a share price (as opposed to a unit price) which could trade at a premium or discount to the assets it has. To learn more about investment rusts and the premiums and discounts, have a read of this article.
Index Fund: If you want instant diversification at a low price, you can buy an index fund ETF such as the FTSE 100. When you buy the FTSE 100 ETF, you are essentially buying an ownership stake in each of the biggest 100 companies listed in the UK; You buy 7.13% of HSBC, 6.04% of Royal Dutch Shell, 5.64% of BP, 3.72% of GSK and so on.
Other Famous Indexes include the S&P500, Dow Jones 30, Dax, FTSE 250, FTSE All-Share.
Step

 5 – Find The Stock You Want To Invest In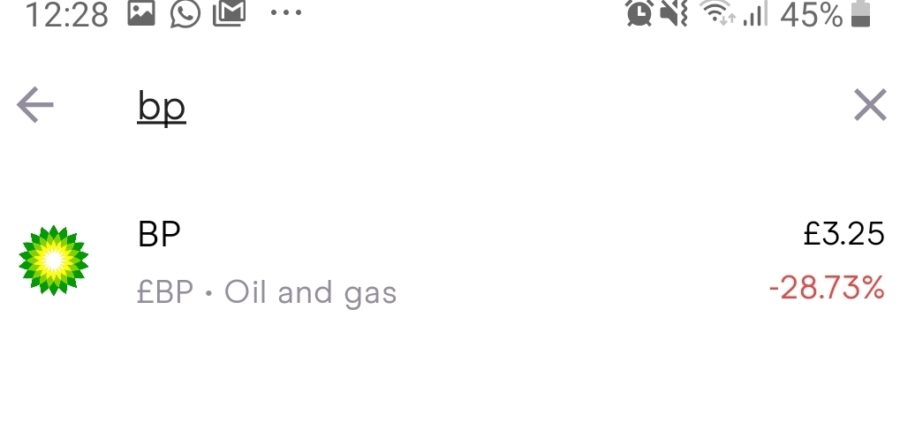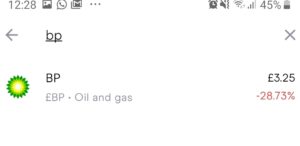 On the investment website or app, simply search for the stock you are looking for. If you want to buy shares in BP, search 'BP'. If you want to buy shares in Royal Dutch Shell, type Shell or 'RDSB'. If you want to buy shares in Vodafone, type Vodafone or the ticker which is 'VOD'. You get the picture.
When searching for a stock, be careful of buying the wrong ones. Read my article on Coca Cola to find out more about this.
Basically, people were buying a stock called Coke thinking it was the Coca Cola Company – The one based in Atlanta that sells syrups around the world- The company whose stock market ticker symbol is actually KO.
COKE on the other hand is just a bottler of coca-cola and not the actual Coca Cola Company.
Another example is Royal Dutch Shell which has a dual listing.  The A shares (RDSA) are listed on the AEX in the Netherlands and the B shares (RDSB) are listed on the London Stock Exchange in the UK.
The A and B shares have the exact same voting rights, ownership stakes and dividends declared. But as a UK based investor, if you buy the A shares, you will receive 15% less in dividends due to withholding taxes.
Have a read of my article titled 'Which Royal Dutch Shell Shares To Buy To Avoid Paying Dividend Withholding Tax – RDSA Vs RDSB' to ensure you don't make this mistake and lose out on money unnecessarily.
Step 6 – Placing A Buy Order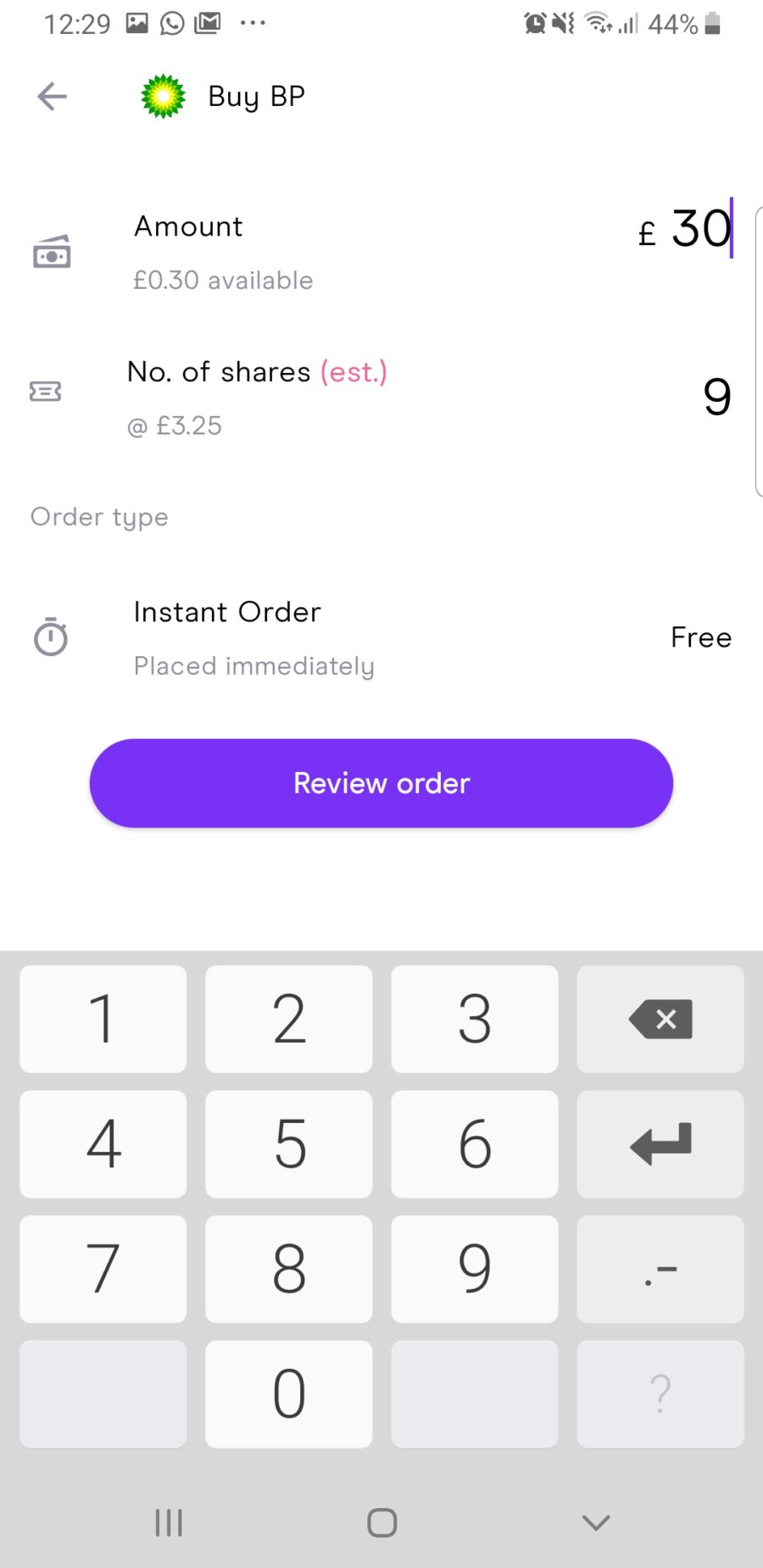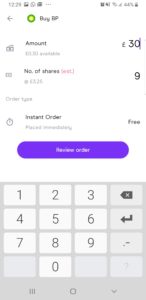 Whichever brokerage firm you decide to work with or whichever account type you choose, the actual process of buying shares in a stock  will be similar
Once you find the stock you want to purchase as per step 5 above, click on the buy button.
You will be taken to a page that shows the current price of the stock you want to buy.
At this point, you will be able to select how many shares to buy or how much you wish to invest.
You will also be able to choose whether to make your purchase via a market order or limit order.
What is a Market Order?
A market order is a price that the market is offering i.e. the price the stock trading for on the screen.
For the biggest and most liquid stocks such as Apple and BP, I normally use a market order.
What is a Limit Order?
A limit order on the other hand will only buy shares at a certain price.
Say you want shares in BP but don't want to to the current price of £3.30. You can set a limit order at £3.10 so you only buy shares when the price hits £3.10. The trouble with this of course is that the price of BP may never come down to £3.10 and thus you will never buy shares in BP.
Once you do all the above, you will need to click the button which usually says place order or buy.
A screen will usually pop up confirming your order and the price of the shares.
By accepting this screen, your buy order will be placed and soon enough you will see the shares you have bought in your account.
You will also receive a contract note confirming the purchase of your stock and the price you paid.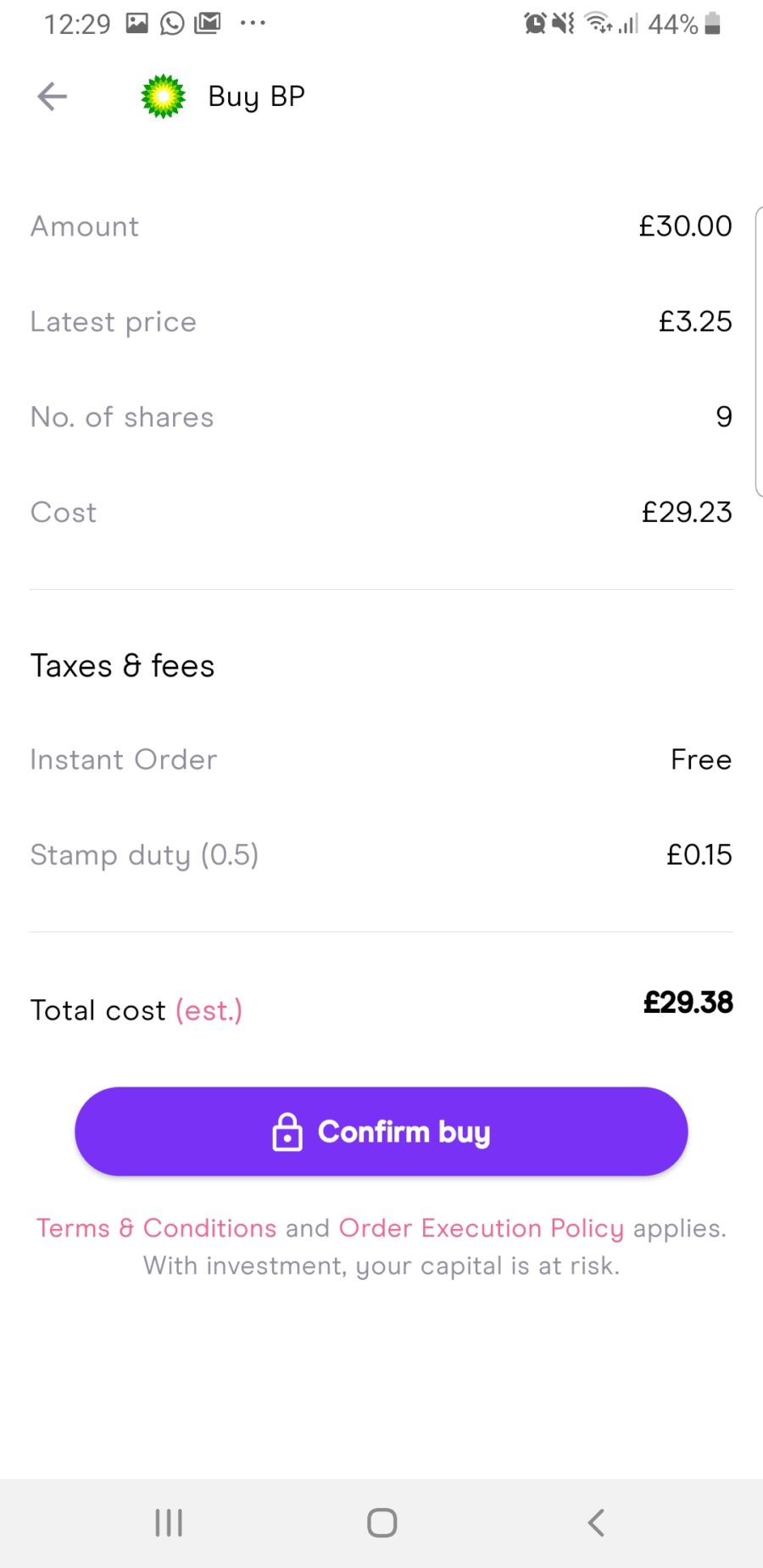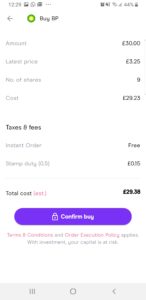 And that is it.
Buy buying shares in a company, you will have an ownership stake in that company and can lay claim to a dividend in proportion to your shareholding.
If you want to sell shares, the process is more or less the same. Find the stock you wish to sell in your account and place a sell order.
So that is it. The six basic steps you need to take, from finding a stockbroker to buying your first share. It really is that simple.
I hope this article has been useful to any new investors out there. If you have any questions, please feel free to ask or comment below.