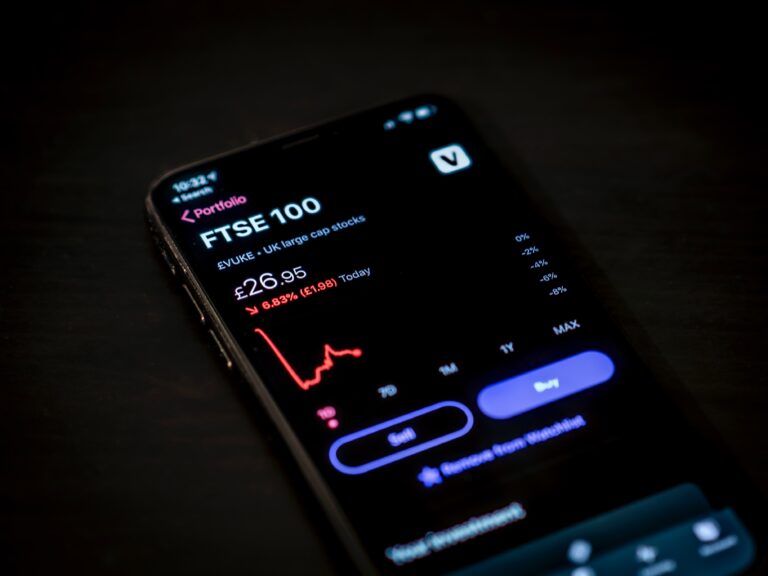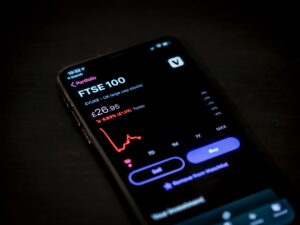 Many people want to know how to open a stocks and shares account and start saving for their future.
But with so many options now available they are not sure where to start.
I remember when I first wanted to buy a stock in a company, I was completely lost as to where to begin.
There are so many posts out there on the internet but there is no real step by step guide for buying shares in your favourite companies.
This post will help beginner investors by showing them exactly what to do to buy their very first stock.
Firstly, let me point out that you can buy shares
as an individual

in a company

in a trust
How and Where to Buy Shares?
In the past, buying shares was a complicated matter.
Back then, you had to have an account with a physical stockbroker and had to attend face-to-face meetings.
It was expensive, time-consuming and only something the wealthy could do.
Today. the buying and selling of shares is done electronically.
To buy shares online you need to register with a stockbroker – most of which are found online today.
If you are based in the UK my recommendation would be Freetrade for beginners, and if you are outside of the UK I would suggest Etoro.
Both these platforms provide simple and hassle-free stock investing. Everything is digital and done on the internet.
You don't have to worry about paperwork etc. Even your 'stock certificate' is digital.
Your online stockbroker or share dealing platform will set up the nominee account and hold the shares on your behalf.
You are still the legal owner of the shares, but your name for instance will not appear on the company's share register.
In essence, your online stock broker takes care of all the back end for you so all you have to do is pick which stock you want to buy or sell.
For those traditionalists, you can still invest on the stock exchange in person via a stockbroker or through the post or over the telephone via a broker like Hargreaves Lansdown.
You can still get physical stock certificates and have your name on a company's share register. But these methods tend to be more costly
DIY investors like myself prefer to buy shares online. It is quick and easy and also the least costly method.
How To Buy Shares Online?
Online is by far the easiest and most convenient way to buy shares on the stock market. In order to do so, you first need to find a stockbroker or a share dealing platform
There are a number of different online share dealing platforms to choose from. These include Freetrade, Hargreaves Lansdown, Youinvest and Interactive Investor.
Different Types of Stocks and Shares Accounts 
As an individual, they are usually different accounts available from your stockbroker.
These accounts have a varying fee and tax structures. Don't worry, its not as complicated as it sounds.
I will focus on UK accounts as this is where I am based.
In the UK, there are basically 4 different types of accounts. They are:
Basic Account / Dealing Account – This is just a regular account you can buy and sell shares in. You pay capital gains tax on any capital gains (profit on the sale of stock) you make. You pay any dividend taxes on any dividends received.
Stocks and Shares Investment Savings Account (ISA) – This is a tax-sheltered account i.e. you don't pay any taxes on capital gains or dividends, no matter how much you make. And you can withdraw money from this account tax-free at any time. It is a tax-free account. The only problem is that you can only invest up to £20,000 per year in this account. If you are in the UK you should always look to buy stocks and shares within an ISA first, before you consider a dealing or general investment account.
(There are other ISA's but let's leave that for another day)
Self Invested Personal Pension (SIPP) – This is essentially a retirement saving or pension account. Like ISA's, any dividends or capital gains received within this account are completely tax-free. Another additional benefit of SIPPs is that money you put into it is net of taxes; essentially the government tops up your account by either 20%, 40% or 45% per contribution depending on your marginal rate of income tax.
So if you are a basic rate taxpayer, if you wanted to invest £1000, you would only need to contribute £800. An additional £200 is reclaimed from HMRC and credited to your account for a total contribution of £1000. If you are a high rate taxpayer, you may be able to collect an additional 20% in relief on a portion of your contribution (or all of it, depending on your income), which can be claimed through your personal tax return.  It is the closest thing to free money.
The disadvantage of a SIPP is that you can only withdraw your money at pension age – currently,55 – and only 25% of the money withdrawn is tax-free with there rest being taxed at your marginal rate.
Any UK resident may own and contribute to a SIPP. Those under 18 must have theirs set up by a legal guardian.
Spread Betting Account – is an account for trading and not one I would personally use. Spread betting is a form of derivatives trading that allows you to take a position on whether you think a market will rise or fall, without having to buy the underlying asset. As spread betting is essentially treated like gambling all the gains made will be tax-free also.
How To Open A Stocks And Shares Account?
The account opening process is really simple and can be done online. Go to any of the stockbroker websites and click on the Join button (different websites may have a different name).
If you are based in the UK my recommendation would be Freetrade for beginners, and if you are outside of the UK I would suggest Etoro.
You will be prompted to provide personal and financial information. You'll have to give details such as your name, address and national insurance number. You may even be asked to provide copies of documents in order to prove your identification. Once you provide the details and choose an account you're ready to go. You are ready to start investing on the stock exchange.
Be sure to catch lesson 5 which will be published shortly. It will give pointers as to what to look for in a stockbroker as well as give info on which brokers do what best.