I find it amazing. The same people who dislike big business, gentrification and everything capitalism are the same people voting for lockdowns. They are unaware that lockdowns transfer power and wealth to the companies they hate. They are unaware that lockdowns are killing small businesses whilst increasing the profitability of big business. They are unaware of the consequences of the lockdowns they are demanding.

Now, before I go any further, I am not here to debate whether lockdowns are correct or not, both from a health and political point of view. I am just here to put across the facts about the economic effects and the changing landscapes as a result of the lockdowns.

When lockdowns first occurred in March of this year, all business were forced to close their premises. There were a few exceptions, such as businesses such as food retailers. Whilst this made logical sense as food is an essential item, in the real world the implementation of this has lead to many small businesses shutting shop. This is because the big food retailers of today, think the Tesco's, Sainsbury's and Asda's have become everything stores.

I'll give you an example from my own experience. In May this year, I needed to replace my ink cartridge which I needed for work purposes. In an ordinary situation, I would have ran down to this small independent I.T. shop I know and got the cartridge from there. But with everything being shut, and I needing the cartridge as a matter of urgency, I had to go and buy it from Tesco. The other alternative was to get it off Amazon.

I always knew recessions are advantageous for big business. But lockdowns add rocket fuel to this advantage. I've realised that the longer lockdowns stay in place, the better it is for big business. It's not a level playing field. Companies like Tesco and Amazon are sucking the economic profits away from small business.

For a moment, I want you to close your eyes and think how much money you've spent on Amazon this year. I can bet you it's a hell of a lot more than last year. Where as last year you would have spent money in many physical stores, this year your pounds are being spent online.

It is no surprise Amazon has increased profits by 100% this year. And as a result of this, Amazon has doubled spending on warehouses and technology so it can dominate even further.

Even in industries where there appears to be a level playing field big business is winning. Let's look at coffee shops.

A colleague of mine religiously gets coffee from a local independent on his way to work every morning. Since the first lockdown in March, that has changed. He has now transferred his wallet to Starbucks. The ability to order via the Starbucks app and have your coffee ready to collect won him over. The small independent doesn't have this capability. It comes as no surprise that many independent coffee shops have closed their doors as it is no longer economically viable to stay open. And the more this mom and pops close, the better it is for the large chain stores. It is no wonder the big wigs of Starbucks are bullish on the companies future.

We are witnessing the largest transfer of wealth happen before our very eyes. We are witnessing the Rapid destruction of SMEs. And I fear it is only going to get worse. A large chunk of small businesses reply on the Christmas trade to get them through the year. But with many stores closed and people too afraid to venture the high streets, all the pounds spent will go straight to the likes of Amazon
So What Should You Do

As an individual, I find it in just that small business is losing out due to no fault of their own. But I also don't blame the Amazon's and the Tesco's of this world. They have just used the situation at hand to their advantage. If Tesco didn't sell printer cartridges, I would have been stuck. And what would I have done without Amazon this year.

Look, I'm not going to go all crazy and tell you to change the system. It has how the world works. It is what it is. As an individual, you can take advantage of the system. You too can make money and take advantage of big businesses far reaching tentacles.

How exactly? Via the stock market. By buying shares in companies such as Amazon and Tesco, you become a partial owner in these companies. And as a partial owner, you are entitled to profits those companies generate.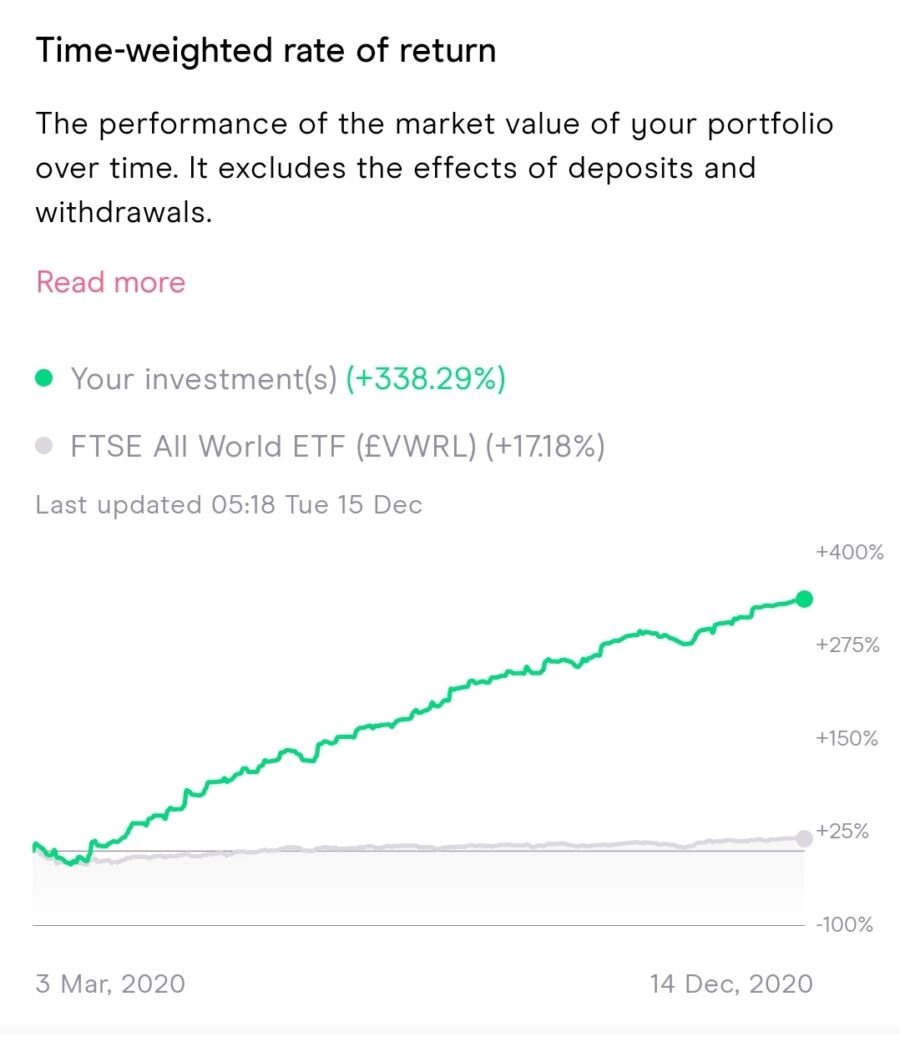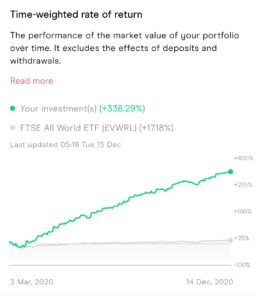 That is exactly what I did. I bought shares in the 'pandemic winners' back in March via the Freetrade app. And how have I done? I am up over 300%! 
(Side plug: There is currently a promotion running on freetrade for new users. Anyone who signs up with my link, funds their account – can be as little as £1 –  and completes a W8-BEN form on the app will receive a free share worth up to £200. Just by signing up and funding your account for as little as £1, you can became a partial owner in a big busienss for free! )
So why don't you take advantage and start profiteering from the system as well. And I must say, by having an ownership stake in companies such as Aamzon I no more feel guilty when buying stuff from their site.
If you are interested, I have a list of the best companies in the world. If you would like this master list of stocks, simply email me on moneygroweruk@hotmail.com or use the contact page found on this website.