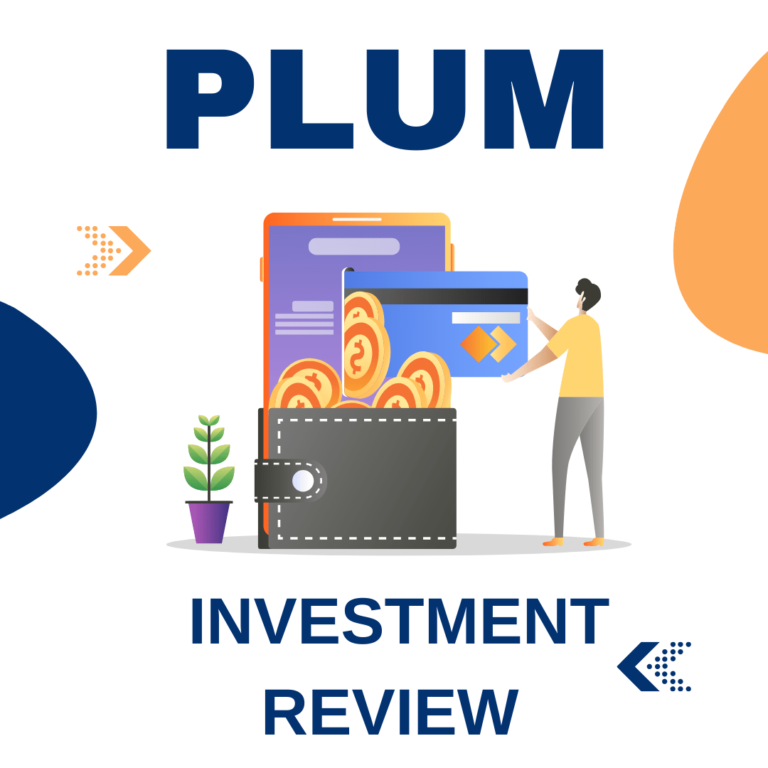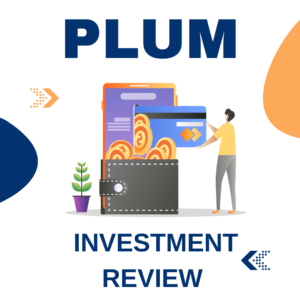 Use my Plum investment review to show you how you can start saving and investing with no budgeting involved.
Looking for ways to make your money work harder and go further?
If so, the Plum app can help you set your investment goals and safely put aside money.
Using various saving rules, Plum analyses your spending habits to identify how much money you can safely put away without impacting your lifestyle.
Plum Investment Review
Pros of Plum
• Invest from £1
• Great for first-time and seasoned investors
• Automate savings
• No hidden fees
Cons of Plum
• High fees for investors with smaller amounts
• Requires a Plus plan to start investing
Plum app features
| | |
| --- | --- |
| Account types | Easy Access Interest, GIA, ISA, SIPP |
| FSCS coverage | Yes |
| Monthly fee | Starting from £1 to invest |
| Minimum to open | £1 |
| Incentives | 52 week and rainy-day challenges |
| Rewards | Cashback from retailers |
| Branch access | None |
| Investment fund fees | Average 0.48% |
| Additional features | Pockets, roundups, switch suppliers |
What is Plum investment?
Plum Fintech is a company founded in 2016 and is based out of Athens and London.
Using automation, Plum aims to simplify saving and investing for those of you who find budgeting a complete pain.
With Plum, you can control how much you want to invest each week, choose funds based on your risk tolerance, and never have to worry about hidden fees.
Currently trusted by over one million customers worldwide, Plum helps you build good financial habits with little to no effort.
How does the Plum app work?
The Plum app connects to your bank account so that Plum can understand your spending habits. By analysing your transactions, Plum calculates a reasonable amount for you to set aside every few days that will have little to no impact on your lifestyle.
You can ask Plum to start or stop saving at any time, increase or decrease the amount you want to transfer, and with the exception of the SIPP, you can withdraw your money if you need to.
Every time you transfer some money over to Plum, you can choose how to save or invest with the following options:
• Save money and earn interest from 0.25% (All plans)
• Invest with Plum GIA or ISA (Plus, Pro and Ultra plans)
• Invest with Plum SIPP (All plans)
For instance, you could set up a savings rule where you ask Plum to take £100 on payday and invest it 50/50 between your savings account and ISA investments.
There is a range of investment funds available and you can choose between a General Investment Account or a Stocks & Shares ISA. Keep in mind that you can only contribute to one Stocks & Shares ISA each year to receive the tax benefits!
Plum investment fees and pricing
You can get started with Plum for free and there's a pricing tier to suit almost everyone. The basic plan is free where you can earn interest on your savings.
To start investing with Plum, you'll need to subscribe to the Plus plan at £1 per month. For more advanced features such as cashback rewards and Money Maximiser, you'll need to upgrade to the Pro or Ultra plans. Plum will take these fees directly from your account each month.
In addition, there are fund management and platform fees. On average you can expect to pay 0.48% for an ISA or GIA account, and 0.70% for a SIPP.
All plans are free for the first 30 days so you can try out the Plum app and decide on what plan best suits your financial goals.
Customer service
Customer service is important when it involves keeping your money somewhere safe. You can get in touch with Plum via live chat on the website or in-app. With over 2,600 plum investment reviews on Trustpilot and a 4.5 out of 5-star rating, Plum has an impressive track record.
If you have any specific questions on how to use the app, you can head over to the help centre on their website. The chances are that you'll find answers to a lot of your questions.
Is Plum good for investing?
Plum is a great option for first-time investors and seasoned pros that are looking to have their investments automated according to budget and lifestyle needs. It's easy to set up, flexible in how much you want to save each week and automates your investing so you don't have to think about it.
Where Plum falls short are the fees it charges. Investors with smaller amounts of less than £150 could benefit from waiting to invest or looking at alternative platforms. The £12 a year fee plus fund management costs could quickly eat away at any gains. Keep in mind that ongoing fees can reduce the value of your investment portfolio and returns over time.
Summary
Plum makes it easy to manage your finances and reach your investment goals. For a small fee, you can take the stress out of budgeting and let Plum's sophisticated technology save money automatically for you. There is no complicated fee structure and no penalties for withdrawing your money from your account.
Register with Plum today to start saving for your future. It takes just a few minutes to sign up and get started.
Frequently Asked Questions
Is my money safe with Plum?
Money that is invested or in interest pockets is protected under the FSCS up to £85,000. Note that money that is in the primary pocket (where your money is first set aside) is not protected by the FSCS but safeguarded under E-Money Safeguarding Rules.
How much does it cost to invest with Plum?
You can start on the Plus plan where you'll pay £1 per month plus fund management fees to invest in an ISA or GIA. Fund management fees range between 0.06% for the Best of British fund and go up to 0.90% for the Clean & Green fund. Fees relating to the SIPP average 0.70%.
Does Plum offer a Lifetime ISA?
Currently Plum does not offer a Lifetime ISA.