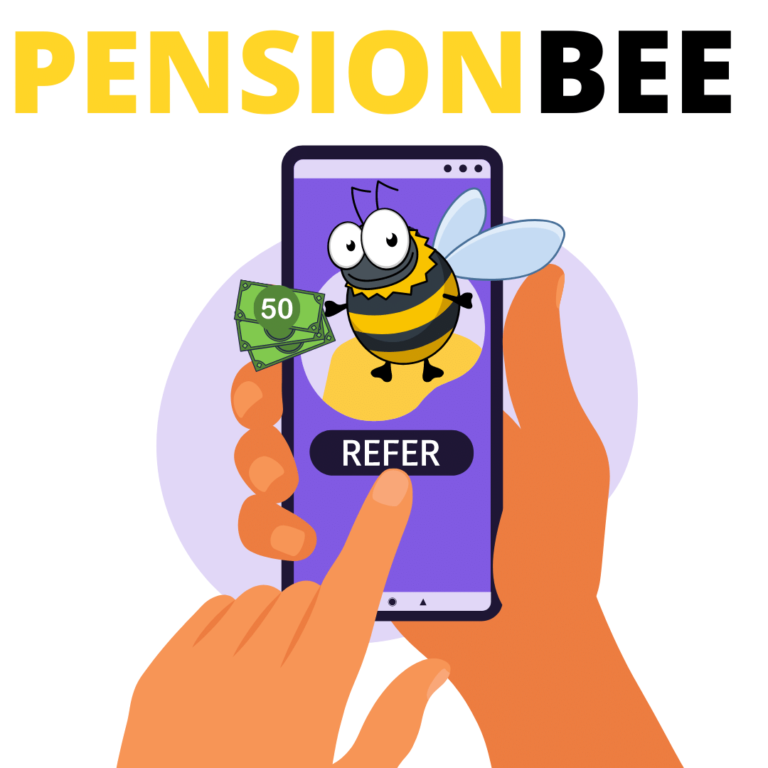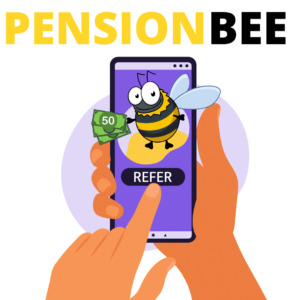 Does your pension feel like a complete mess? Or maybe you've been trying to get your pension sorted but you have no idea where to start.
PensionBee is one of many fintech apps simplifying investing for retirement with one easy-to-use platform. Signing up and getting started is a relatively seamless experience, and you'll have customer service support to help you aggregate all of your pensions into a single pot. Plus, if you sign up with my PensionBee referral link you can get started with an extra £50! Yes, that's free money for your pension pot.
But before you make the move, it's a good idea to learn more about how PensionBee works and if it's the right investment app for you. It's important to make a well-informed decision and feel confident about growing your money over the long term. So, if you'd like to learn more about investing with PensionBee, check out my PensionBee app review.
Ready to get started? Read on to find out more about how you can claim £50 with the PensionBee refer a friend program.
How to get £50 through the PensionBee referral program
Getting started with PensionBee can be done in a few easy steps. PensionBee does all the heavy lifting to transfer your pensions at no extra cost, so you can sit back and relax while you take control of your retirement finances.
To get started:
Click on my referral link.

Click the "sign up and claim" button.

Sign up to PensionBee.

Enter your name and email.

Fill in your details including your date of birth and national insurance number.

Pick your plan.

Add in the information for any pensions you want to transfer. You can transfer as many pensions as you need to.

Provide an e-signature and confirm your transfer.
Once you've completed the above steps, PensionBee will set up your BeeHive and you're ready to go. After your pension transfer completes, you'll receive a referral bonus of £50 into your pension pot. I will also receive £50 to invest into my pension pot.
The £50 referral bonus is made up of £40 from Pensionbee and £10 tax relief from the government. To qualify for the full amount, you will need to be eligible for tax relief. You can learn about tax relief allowances here.
As a new member of PensionBee, you'll also receive a referral link to share with your friends and family so that you can grow your pension pot with even more rewards. There's no limit to the number of times you can share your referral link or the number of rewards you can receive.
What are the requirements to qualify for the PensionBee refer a friend program?
When you sign up for PensionBee, you'll want to avoid missing out on the £50 reward. To ensure that you receive the bonus, you will need to meet the following requirements:
Use a referral link to sign up

Sign up for a PensionBee account

Be eligible for tax relief

Complete your first transfer with PensionBee
After the successful completion of a pension transfer, PensionBee advises that it can take 6 months or longer for the £50 referral bonus to be credited to your account.
Where do I find a PensionBee referral code to claim £50?
If you're looking to sign up for a PensionBee account, you can use a referral link to claim your bonus. No referral code is required.
To refer a friend or family member to PensionBee, you can access your unique link within the BeeHive after your account is set up.
Final Thoughts
Pensions are long term investments and you'll want to make sure that PensionBee is the right home for your pension before you transfer your plans. Be sure to take advantage of the referral program for your chance to receive an extra £50 for your pension pot. You can also share your referral link with friends and family to receive more referral bonuses that can help grow your retirement savings.
Register with PensionBee using my referral link to claim your £50 bonus. It takes just five minutes to sign up and start saving for your retirement.
FAQs about PensionBee referrals
Can I claim the £50 reward as an existing customer of PensionBee?
Currently, existing customers cannot be invited to the PensionBee refer a friend program or claim a reward.
Disclaimer: Investments can go up and down and your capital is at risk. This is not financial advice and you should always conduct research or seek specific professional advice.