Can you use Webull in the UK or Europe?
The investment app, Webull is not currently available in the UK (United Kingdom) or the EU (Europe).
If you are looking for a Webull alternative, then you have come to the right place. As there are several you can consider…..
Here are my top three Webull alternatives in the UK, in 2022.
Best Webull Alternative in the UK and Europe?
1. Freetrade

Freetrade offer a wide range of investments, commission-free trades all within a really nifty little app.
As the name suggests, there are zero costs to hold a normal investment account with Freetrade.
And if you upgrade to "Plus" you can invest via tax-free accounts, such as an ISA or SIPP. Which means tax-free gains 💪
Freetrade is best for beginners as it's so simple even my dog could trade with it.
Freetrade is currently only available to UK residents. However, they will be launching in Europe later this year.
You can check out my Freetrade review, and create an account below.
2. Etoro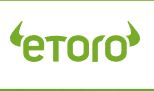 Etoro is a close alternative to Webull with a twist. Another US company and probably its closest competitor along with Robinhood.
Not only is Etoro an investment app but it's also a social platform. Think Twitter but for investors.
You can interact with, copy and learn as you grow from the best traders from across the globe.
Again commission-free, zero fees on stocks but the widest range of investments. You name it, Etoro lets you invest in it – from coffee beans to crypto.
Just like Webull, Etoro offers both a desktop version and a mobile app on IOS and Android.
Etoro is more appropriate for hardcore investors or those that really want to take investing seriously.
Etoro is pretty much available everywhere, and especially in the UK and Europe.
You can check out my Etoro review, and create an account below.
3. Degiro

Degiro is the closest match you will find to the Webull app in the UK. So similar they even copied each other's colour schemes!
Degiro offers zero commission on US stocks and very low trading costs on investments from around the globe.
It's the leading investment platform in Europe, with over 2 million customers and an award-winning app.
When it comes to a trading platform Degiro is the pick of the bunch in terms of interface and functionality.
It's much better for trading than Freetrade, but not as complicated as Etoro so offers the best of both worlds.
Best for intermediate traders and professional investors alike. Available both in the UK and Europe.
You can check out my Degiro review, and create an account below.
When will Webull be coming to the UK and Europe?
Nobody yet knows when Webull will be coming to the UK or Europe. Similar to Robinhood, they are currently focused on their US operations.
However, if you want to be the first to know, I will be checking regularly, so make sure you subscribe to my newsletter for the latest updates.