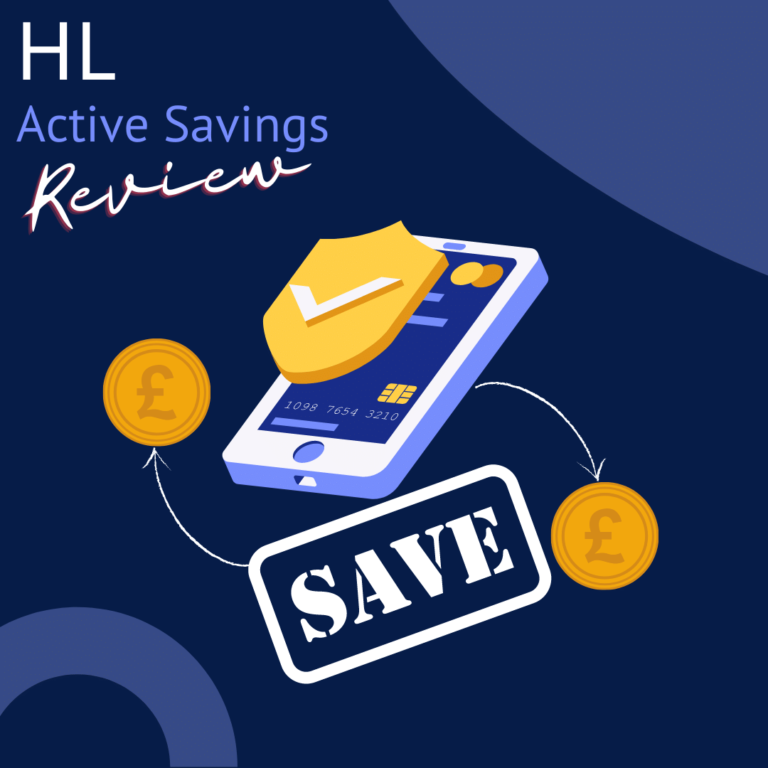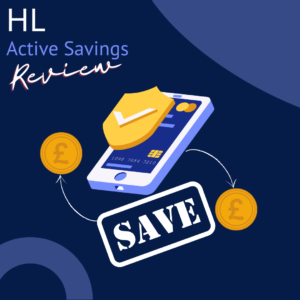 When it comes to saving "Cash is King". And when it comes to savings accounts you want your hard-earned money working as hard as you've worked for it.
Enter Hargreaves Lansdown Active Savings…
Hargreaves Active Savings allows you to shop around for the best interest rates on your cash by offering you deals from a range of different banks and building societies. All under one roof!
You can forget having to switch savings providers every year or so when the teaser rate that got you through the door, drops through the floorboards!
What I really like about this service is the flexibility. All within one account you can choose different savings products and pick and mix how long you tie your money up for.
For example, you could keep your emergency fund easy access, whilst still earning interest on it. And lock up the remainder of your money for a longer period of time for a higher rate of interest.
Best HL Active Savings rates:
At the time of writing the best hl active savings rates are as follows:
| | |
| --- | --- |
| Easy Access | 0.50% Gross |
| 6 Months | 0.80% Gross |
| 9 Months | N/A |
| 1 Year | 1.33% Gross |
| 18 Months | 1.51% Gross |
| 2 Years | 1.60% Gross |
| 3 Years | 1.65% Gross |
| 5 years | N/A |
The shorter-term products like the easy access and one year fixed account offer very attractive rates versus the wider market.
The Easy Access is 4.55x better than the market average rate of 0.11%.
The 1-Year is 4.75x better than the market average rate of 0.28%.
Hargreaves Lansdown Money Active reviews?
Hargreaves Lansdown is a FTSE100 company and one of the biggest players in savings and investments in the UK.
They have over a million customers that trust them to make the most out of their money. Me being one of them.
I use Hargreaves Lansdown cash savings for my emergency fund and also hold an ISA and SIPP with them too.
Within Hargreaves Lansdown my account, I can get a helicopter view of all my savings and investments in one place.
It's one of the best finance apps I've ever used. From my experience, they have always provided excellent customer service and their size and scale give me confidence my money is in safe hands.
The hl active savings reviews look good too, scoring 4 and 4.4 stars on Trustpilot and Feefo respectively.
Is Hargreaves Lansdown safe?
Yes, Hargreaves Lansdown active savings are safe as they are covered by the Financial Services Compensation Scheme.
Your deposits are protected up to £85,000 per person under the FSCS if your HL active savings account was to fail.
How do you open an active savings account with Hargreaves Lansdown?
Opening a hl active savings account takes approximately ten minutes.
There's no hassle or identity checks, all you need is your debit card and bank account details.
You can get started with as little as £1 and all you need to do is click the button below to sign up.